There hasn't been a jackpot winner in a Powerball drawing yet.
Powerball Jackpot: The Powerball drawing on Monday night came and went without anyone claiming the estimated $900 million jackpot, leaving the estimated prize at $1 billion. According to Powerball, it has now entered the top 10 highest jackpots in Powerball history and currently ranks third.
Powerball believes that approximately 2.8 million of the tickets sold for Monday's drawing were winners of a cash prize, even though nobody hit the jackpot.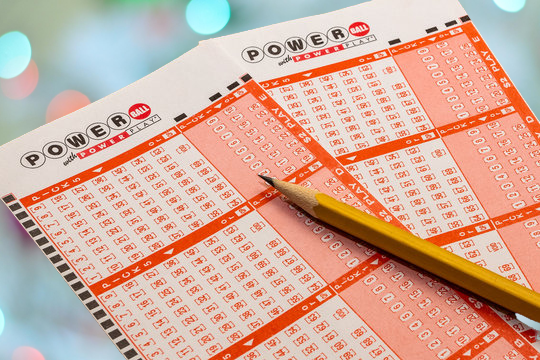 Take a look at the winning numbers from Monday and when the next drawing will be.
On July 17, 2023, did someone win the Powerball jackpot?
No one won the Powerball jackpot.
The winning numbers in the drawing on Monday night were 5, 8, 9, 17, 41, and the Powerball was 21. 4x was the Power Play.
What is the Powerball jackpot amount?
The estimated Powerball jackpot is $1 billion. If someone wins and chooses the cash option, they can take home $516.8 million.
When is the next Powerball drawing?
The next drawing will be on Wednesday, July 19, at 11 p.m. ET.
Has anyone come close to winning the Powerball jackpot?
While the jackpot hasn't been hit, Powerball advises players to check their tickets for potential cash winners who didn't hit the jackpot.
According to Powerball, over 2.8 million winning tickets were sold nationwide for Monday's drawing, with players winning a total of $41.7 million in lower-tier cash prizes. Three individuals, from Arizona, Georgia, and Texas, matched all five white balls and the Power Play to earn $2 million. Five individuals matched all five white balls to win $1 million each.
How to Play Powerball
Not sure how to play Powerball but interested in doing so? Here are some important details.
You first choose five white ball numbers to play Powerball.
These five numbers will be between 1 and 69. Next, choose a "Powerball" number, which will be between 1 and 26. Additionally, you can choose the "Power Play" option, which multiplies non-jackpot winnings by 2, 3, 4, 5, or 10.
You win a prize if at least one of your numbers in the Powerball drawing matches.
What are the odds of winning the Powerball jackpot?
There is a 1 in 292.2 million chance of winning the Powerball jackpot altogether.
The overall odds of winning any Powerball prize (across all levels) are approximately 1 in 24.9.
Largest Lottery Jackpots in American History
Powerball jackpot of $2.04 billion, won on November 7, 2022 in California.
Powerball drawing on January 13, 2016, $1.586 billion, three winners from California, Florida, and Tennessee.
The $1.537 billion Mega Millions jackpot was won on October 23, 2018 in South Carolina.
Mega Millions prize of $1.348 billion, won on January 13, 2023 in Maine.
Illinois claimed the $1.337 billion Mega Millions jackpot on July 29, 2022.
On January 22, 2021, a jackpot of $1.05 billion in the Mega Millions game was won in Michigan.
The $768.4 million Powerball jackpot was won on March 27, 2019, in Wisconsin.
Powerball prize of $758.7 million, won on August 23, 2017, in Massachusetts.
Powerball prize of $730 million, won on January 20, 2021 in Maryland.
Powerball prize of $699.8 million, won on October 4, 2021 in California.