Narendra Modi Ready to Help… Prime Minister Modi's Response to Morocco Earthquake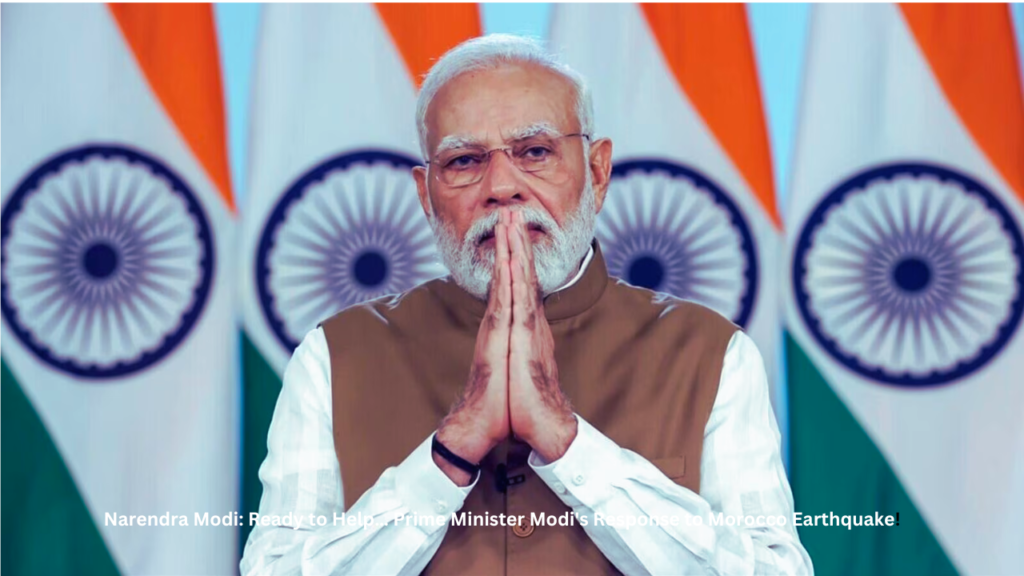 Narendra Modi Ready to Help… Prime Minister Modi's Response to Morocco Earthquake
Prime Minister Modi has expressed sadness over the loss of lives due to the earthquake.
Social media platforms used to console affected families.
Hope for the speedy recovery of the injured in the posts.
A statement that we are ready to do whatever we can.
Indian Prime Minister Narendra Modi expressed grief on Friday over the loss of several lives in the earthquake that struck Morocco.
A post was made on the social media platform 'Social Media X' that India is prepared to assist in every way possible.

The high death toll from the recent earthquake in Morocco is sad.
Modi posted, "I pray to God for the safety of the affected during this difficult time."
Sympathy for those who lost their lives in the incident. He reassured that India is ready to help Morocco in every possible way for the health benefits of the injured during this challenging time.
According to local reports, a severe earthquake also struck the Atlas Mountains in Morocco on Friday. I6.8 on the Richter scale was used to measure its intensity.
Many buildings have collapsed, and so far, 296 people have been trapped in the rubble, leading to their demise. Many people rushed out of their homes in fear for their lives.
The Ministry of Internal Affairs recently issued a statement stating that the identification of 153 injured people has been completed."