The condition of three patients is serious.
Three out of the injured individuals admitted to the hospital are in a serious condition, as we learned during the press conference.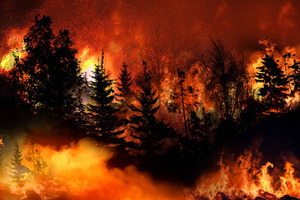 It's not clear how many people have been injured, but earlier officials had stated that the hospital was filled with burn victims.
Confirmation has been made of six deaths in Maui. Officials have not yet identified the victims or revealed the cause of their deaths.
The Acting Governor praised the 'truly exceptional' response.
Lieutenant Governor (and Acting Governor) Sylvia Luke says everyone is trying to help, and "that's what truly makes Hawaii special."
She cites the response to previous volcanic eruptions on the islands as an example when the community came together to overcome a disaster.
Major General Hara says anyone wanting to help can call +1 808 733 4300."