Real-Time AI Information Warfare Unleashed by American Special Campaign: Accrete, a company providing AI solutions to the Pentagon, also sells a tool enabling organizations to combat harmful rumors.
The U.S. Special Operations Command can now analyze social media data to capture "emerging narratives" and quickly prepare information for military forces to counter adversarial trends, even if they are still in the process of going viral.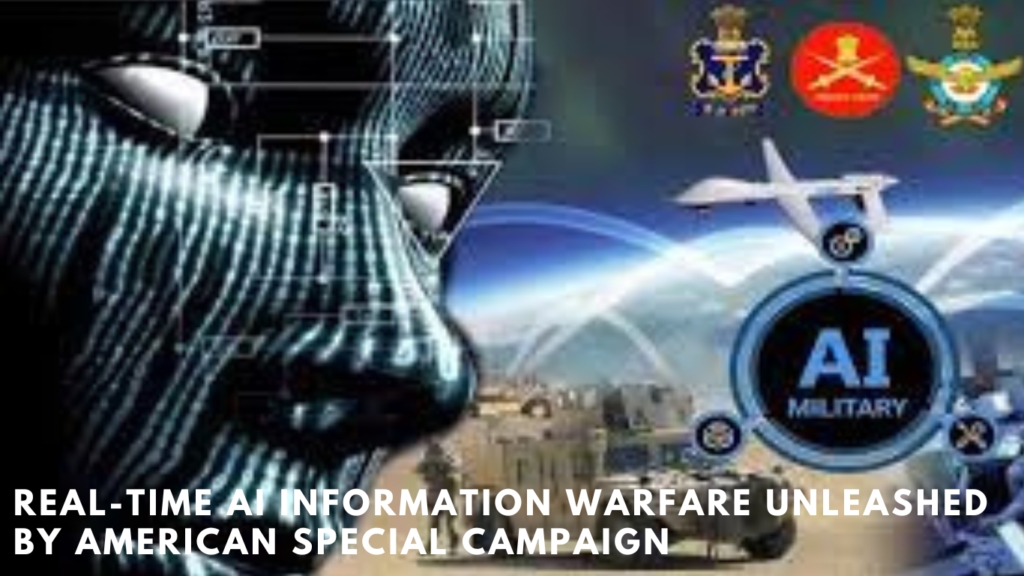 Real-Time AI Information Warfare Unleashed by American Special Campaign
This AI software developer, Accrete, announced last week in a press release that it will provide the Pentagon with its "open-source threat detection" software called 'Argus' to target "synthetic media" and alleged disinformation in real-time media.
The company has stated that this tool will be used by covert analysts and other experts to "forecast the dangers of misinformation in real-time" from social media. It can include "AI-generated viral narratives, deep fakes, and other harmful social media-based applications," as mentioned in Accrete CEO Prashant Bhuyan's statement, who claims these pose a "grave threat to American national security and civil society."
It emphasizes that social media is a "wild, uncontrolled environment where adversaries consistently exploit the vulnerabilities of weak arguments and propagate malintent through the dissemination of false information."
Pentagon is not the sole recipient of Argus capabilities – Nebula Social, a version tailored for private corporations, is in preparation to manage online reputation and customer conversations about their brands.
Bhuyan notes, "Companies are already grappling with significant financial damage due to AI-generated viral disinformation and the spread of deep fakes by competitors, dissatisfied employees, and other adversaries." It will be shared with the private sector.
He predicts, "We believe the market for AI that can predict and counteract the peril of AI-generated synthetic media is exploding.
Real-Time AI Information Warfare Unleashed by American Special Campaign
" The private sector version of the software is hailed as a means to "safeguard against customer pain points" by learning what matters to the company and responding first to the most relevant issues – before they have a chance to negatively impact customer behavior – autonomously, with synthetic media.
The Pentagon's Defense Innovation Unit, co-founded by former Google CEO Eric Schmidt, collaborated with Accrete in November, among other things, licensing the software for five years for millions of dollars to develop Argus – "to illuminate" possible illicit activities which are too intricate for humans to detect initially.